Rain Dial Repair and Exchange (dedicated to CP)

The leader in RD-600, RD-900, RD-1200 (including R series) repairs & reconditioned Irritrol / Hardie timers

RD-600R / RD-900R / RD-1200R Repair & Exchange Process 

In late 2013 we started repairing and exchanging the following Irritrol Rain Dial INT & EXT timers: RD-600 R, RD-900 R and RD-1200 R including the terminal lug circuit board.  

If you have an "R" series timer, send  us both the timer module and terminal wiring board shown in the photo below for the exchange process.  The "R'" was produced after 2009 and is very unique compared to earlier timer models.  Please call or email us if you have any questions.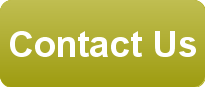 Any Questions - Contact and Delivery Info below

ATTN: Frank Scaduto 

Rain Dial Exchange

21121 N. 79th Ave. 

Peoria, AZ 85382

602-363-9978

If you have an old RD-600 / 900 / 1200 Hardie / Irritrol timer and you plan to replace it with an Irritrol RD-600 R / 900 R / 1200 R controller, there is no need to replace the entire gray weather proof case or terminal lug wiring board for either the indoor or outdoor system.   All you need is a simple adapter cable. See the photo details below. 

The adapter cable takes the 20-pin "R" series controller / timer connection and drops it down to 16-pins so it can simply plug into your existing system.  Again, this allows you to use all your existing Hardie / Irritrol (1991 - 2008) hardware without rewiring your valves, etc.and adapt it to the new Rain Dial "R" timer.   

RD-600R / RD-900R / RD-1200R Terminal Board Adapter Cable 

If you have a controller built between mid 2006 - Present which is identified with a blue face plate or is stamped as an RD-600 R / 900 R / 1200 R, you will be required to send in your terminal wiring board along with the timer module for the exchange / repair process.  They are a "married set".  

Steps to remove the circuit board:

1. Take a digital photo of the wire locations with your Smartphone or simply label the wires so you can remember how to reinstall the replacement board. 

2. Turn-off power to the timer by unplugging the AC Outlet Transformer or by turning off the circuit breaker to the Rain Dial system.  If you cannot figure out how to shut off the power, place electrical nuts or electrical tape on the 24VAC terminal wires.  Make sure you do not touch or cross the wires!!!

3. Use a Phillips screwdriver to remove the wires and unscrew the 4 screws located in each corner of the board.  Be careful not to lose any of the screws.  See the photo below for basic removal details.   

4.  Now pack the timer module & terminal wiring board and pay for the exchange service before mailing it to our repair center.   Payment & mailing information is at the following web link "
Ordering & Mailing Instructions
".
How to Remove your Rain Dial Terminal Wiring Board 

Irritrol / Hardie Rain Dial

 Purchase Prices:

RD-600 R.....$59.99 plus core

RD-900 R.....$79.99 plus core

RD-1200 R...$89.99 plus core